Gift Vouchers ~ Click Gift Box
Everything we use, sell or recommend will be aligned with our beautiful planet.
For example, Herbal medicine is a medical system based on the use of plants or plant extracts that may be eaten or applied to the skin. Since ancient times, herbal medicine has been used by many different cultures throughout the world to treat illness and to assist bodily functions.
Give to my eyes the power to see
the hidden source of ill.
Give to my hands the healing touch,
the throb of pain to still.
Grant that my ears be swift to hear
the cry of those in pain.
Give to my tongue the words that bring
comfort and strength again.
We provide a huge range of treatments and therapies, all practiced by highly qualified, fully insured and carefully selected therapists, who provide one-to-one undivided attention in a safe, confidential environment.
The Upminster Sanctuary is dedicated to the love and care of all its visitors.
I recently attended a Feng Shui workshop run by Jackie who is truly passionate about her subject and very approachable. She always found a clear way of answering any questions raised and made the day very relaxed. I found it very informative with a natural flow to the material.
We would like to thank you sincerely for welcoming us in your beautiful sanctuary. We spent some wonderful days there, felt very much at home and lovingly taken care of there. We are looking forward to coming back again hopefully soon.
Oona Soleil Fergusson
Happy Client
I have lymphedema in my left hand, and Michelle incorporates this into my reflexology session and the swelling is now virtually non-existent. Michelle is also a Reiki Master and again, incorporates this into our sessions, which is wonderful. I find the whole experience of seeing her very relaxing and recharging. The next day I feel like a different person. Her professionalism and discretion is second to none.
Reflexology Treatment
The Upminster Sanctuary is just pure magic!!
Julia has a healing power like no other.  I have been using The Sanctuary for ten years and it's a place of peace, wellness and understanding.  The therapists work with you to heal and help you.  Julia and her team for me are the best in the world,  their kindness and healing ways have changed my life, literally!!!!  I wouldn't have survived without them x
Gemma Collins "T.O.W.I.E."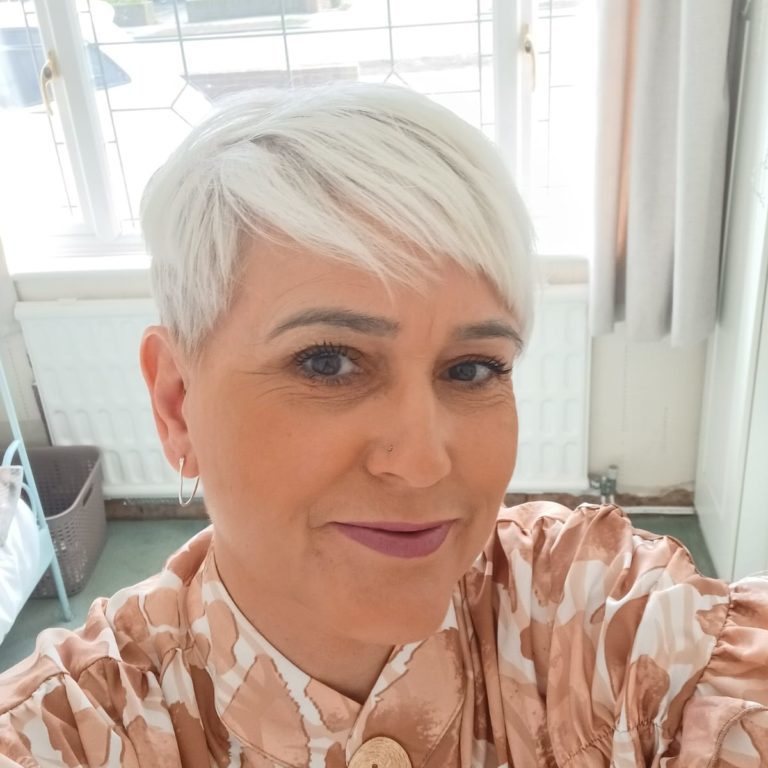 Clare
The Sanctuary Administrator
Hi, my name is Clare and I am The Upminster Sanctuary Administrator and Receptionist. I have an absolute passion for helping people who walk through our doors or who call us when in need. I adore The Sanctuary and feel blessed to work here. I work closely alongside all of The Therapists who work here especially the Founder Julia Massey. I'm your first port of call when contacting The Sanctuary on a weekday morning, and I will take the time to listen to you carefully. I've gained lots of knowledge about the different treatments we offer, and am confident that I can point you in the right direction and find The Therapist that is right for you. I have also completed Reiki training at The Sanctuary which I am so glad that I found. Looking forward to seeing you soon.
Schedule a Consultation Now!
Go to our booking page where you will find a form to take some details from you so we can get you to speak to the right person, or you can send a request and one of the team will get back to you.
Julia, an experienced Aromatherapist, Reflexologist, Spiritual Healer and Teacher, created this self contained Therapy Centre in 1998 within gardens that have been cultivated and nurtured since the early 1970's.
Julia has grown the stunning gardens herself, with total love and devotion. And It clearly shows.
Address:
Pea Lane, Upminster, Havering, Essex, RM14 2XH
Phone: +44(0)1708251124
Email: Click Here
Here's a few of our most popular:
Reflexology
Aromatherapy
Acupuncture
Neurolinguistic Programming
Conscious Analytical Therapy
Massage
Readings
MONDAY TO FRIDAY:
8.00am to 10.00pm
SATURDAY:
8.30am to 8.00pm
SUNDAY & BANK HOLIDAY:
9.00am to 6.00pm