Therapist ~ Hypnotherapy, Reiki & Marconics
LORETTA WALSH Cert HYP, DIP HYP, GQHP
Treatments
Hypnotherapy for a range of issues including IBS, relationships, Fertility, Autoimmune and many more

Hypno-Reiki -infuses the power of Reiki with Hypnotherapy

Menopause Relief & Andropause Relief
Bespoke Hypnosis Programs for individuals, groups and companies, corporate sector
Virtual Gastric Band Programme
Four Pillar Programme
Specialist areas
Cancer Support

Removal of Harmful Vaccinations
Return to Sovereignty and God

Sleep disorders

Addictions

Weight management 

Anxiety and Stress

Self-esteem/personal development

Improve Sports

Phobias/fears

Business Mindset
Quit Smoking or Vaping
Quit Sugar / Chocolate
Negative Thoughts and Depression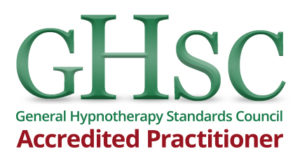 So excited to meet Loretta, she's a very caring, well informed, extremely AWAKE and enlightened spiritul being! Just listening to her calm voice relaxed me and gave me hope for the future. Highly recommended!
About Loretta
I am Loretta, a mother of three very grown up young adults, married to Martin for over 33 years with a cute and cheeky Cockapoo called Murphy.
I have lived in the Brentwood area for 22 years, and after working in the City in financial I decided to train as a Professional Clinical Hypnotherapist and I am also a Reiki Practitioner. My new career direction came after suffering my own health issues and I found that by having these two holistic modalities were the help I needed to transform my own health.
My Mission
My mission is to assist the well-being of humanity, to improve their mental and physically wellbeing by providing a supportive, kind, warm and helpful therapy service to those in need. To help them transform and be a better version of themselves and to reach the changes they wish to have in order to live a happy, empowered and positive healthy life. Through my energy and healing modalities or through my hypnotherapy programmes or individuals sessions, I will work with clients to help them improve their overall well-being and reach a more fulfilling and positive self-worth and purpose.
My Why?
My why is my passion to help others as 8 years ago, I became very ill and was seeking help and therapy for myself. After suffering my own health challenges, it was the mental health support needed for me to move forward in a positive way with my life. After all the operations and harsh medication I had to take, I decided to get help with an holistic approach to help me. With releasing stress, anxiety and tension and a fear of the future.
This is when I had my first hypnosis session and loved the experience of deep relaxation. The positive impact and transformation was evident, I thought and felt positive and my fear of the future was removed. I had a Reiki healing session and this too really relaxed my mind and body as well and overall both helped me to move forward with my life.
As both of these healing modalities really improved my overall well-being and transformed my health, they gave me peace, a sense of calmness and developed my confidence and I became excited about my future again. So these two holistic treatments were a GAME CHANGER !! Especially Hypnotherapy sessions. Therefore, I do feel I understand at some level what clients are looking for and what help they need to feel understood, listened to and help them get some peace, clarity and relaxation, which can lead to them improving further and becoming empowered.
Having had a very positive experience of both therapies, and positive transformations, I decided to change career and train as a Hypnotherapist and Reiki Practitioner.
Therefore, now I am currently a full time Professional Clinical Hypnotherapist, that loves what I do with a passion and is here to assist and help genuinely a heartfelt therapy service to help and support individuals reach their own healthier and happier future self. Whether that is by having better health mentally and physically or having their own positive changes made to improve their personal goals, a happier and healthier life and importantly be aware of how to have an empowered life, back in control of their thoughts, feelings and positive focus for their future. By individuals being aware of what are our own thoughts and feelings, we then start to have discernment, and can start taking back the power of control. This will in turn empower the individual, eliminating negative thoughts and feelings, having in place better and healthy boundaries with others. Realising how our own unique power within, enables us to make better decisions, have better health and thoughts, control our thoughts to be positive and which can help our body heal, be strong, and resilient.
Hypnotherapy and Reiki, are wonderful alternative therapies, helping the mind and energetic body to regain the power of the mind and body connection.
They are wonderfully relaxing, non-invasive therapies, and can help with releasing past issues, improve current or future life. Both will improve your immune systems, and strengthen your mental health, gaining balance and resilience. This in turn improves improved health; emotionally, physically, energetically and spiritually too.
Return to Sovereignty and God
This is a new protocol channelled and created to help humanity, by helping individuals to restore, reconnect back to source, claim back your entitled sovereignty, by claiming it back it restores your true connection to source. A one-off protocol session with me, a pre-talk about the protocol, form and information sent beforehand to you to agree. This is NOT a religious energy healing but a spiritual energy healing process which will all be explained to the individual beforehand. This protocol is specifically created to help individuals with the removal of toxins, removal of the harmful components from the vaccination in the body. It also more importantly returns the individual back to sovereignty and God / Source / Higher Power, which ever name you feel comfortable using. Our source connection was damaged and severed by having the vaccination imposed on us and this protocol is spiritual energy healing to help individuals who wish to regain their empowerment back by having the Removal of Toxins, removal of the harmful components from vaccination from our physical body.